GIGSWAP


2018 (6 weeks)
Mobile Application
UX & UI
Branding
Solo
OVERVIEW⇢
A platform where DJs can exchange gigs with one another. It is also a place for DJs who are starting out to get their foot in the industry. Through discoveries of different venues, they are able to send requests to swap and connect with others.
Part time DJs
New artists
For most DJs who haven't had their break through yet, finding gigs is one of the biggest challenges they face because of the difficulty to find time, people, and places where they can promote themselves.
"How can local DJs build/expand their network?"
PERSONA
⇢
My persona has a 9-5 day job and works at night as a DJ. It can be exhausting to juggle two different jobs but in most cases, the day job is usually the main source of income and can't afford to depend on only being a DJ just yet.
1. Not enough time
2. Too tired
3. Doesn't know where to reach out
GOALS⇢

1. Match with those who have similar styles and interests
2. Play gigs together
3. Network
BRAINSTORM⇢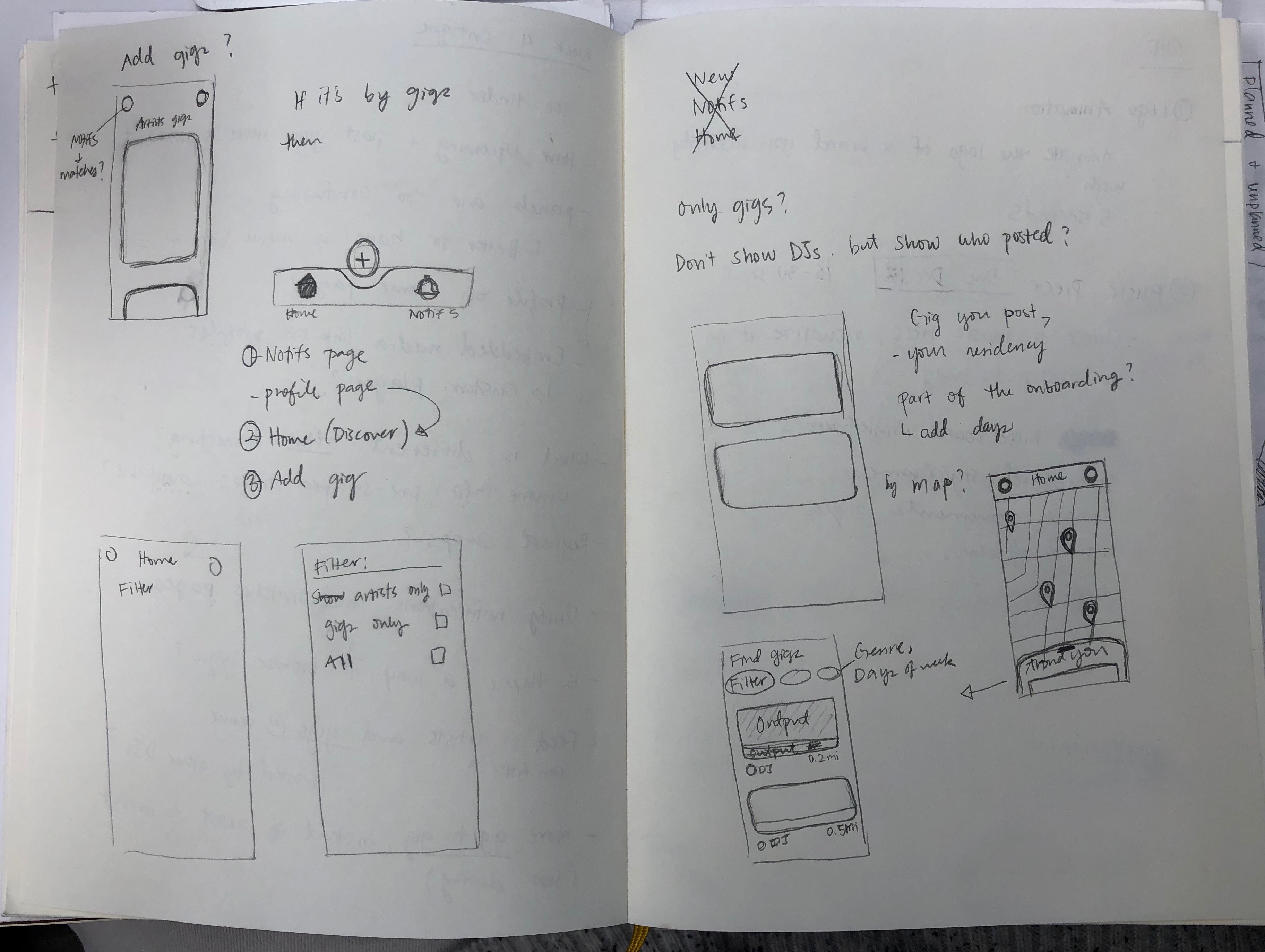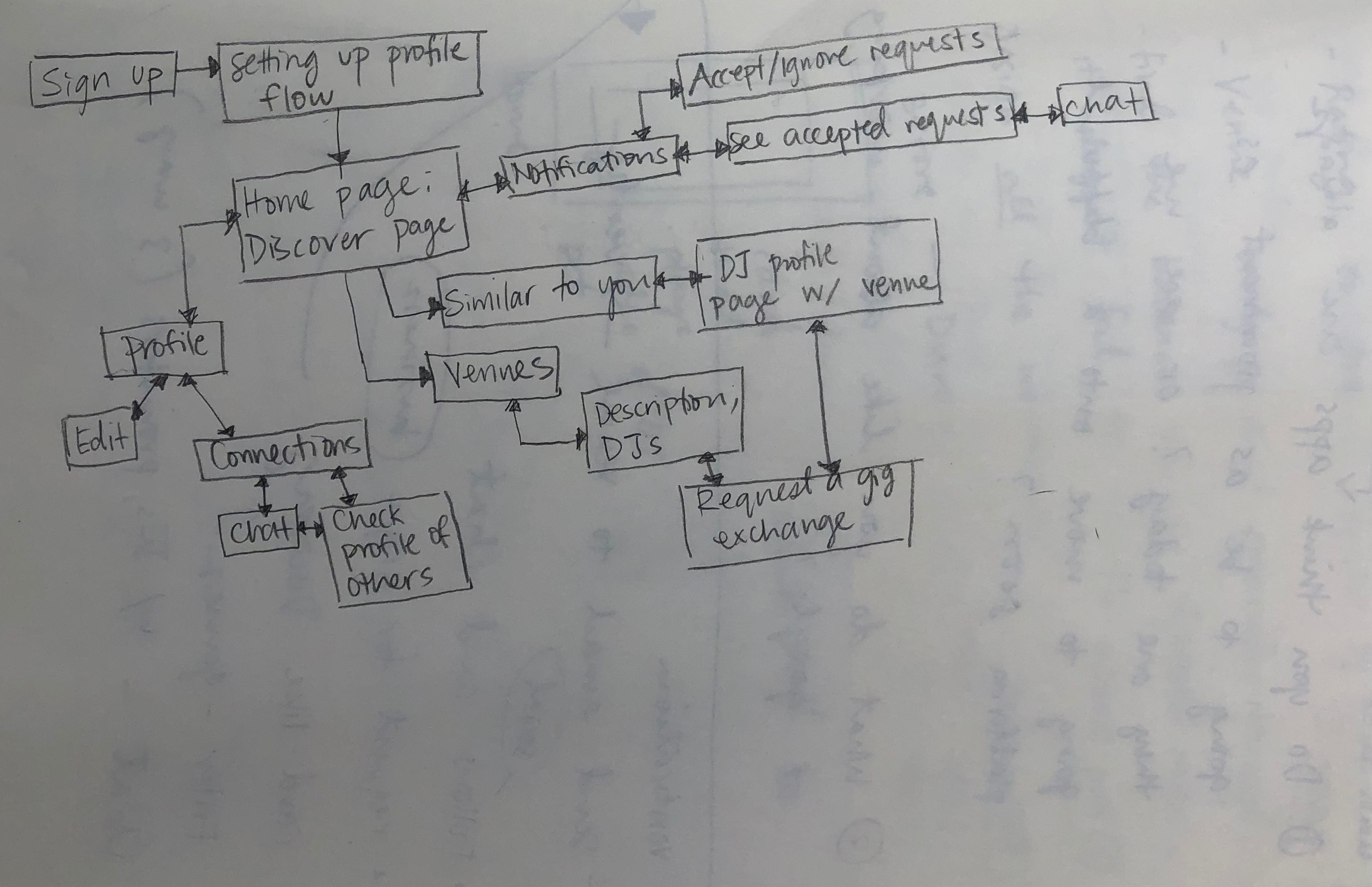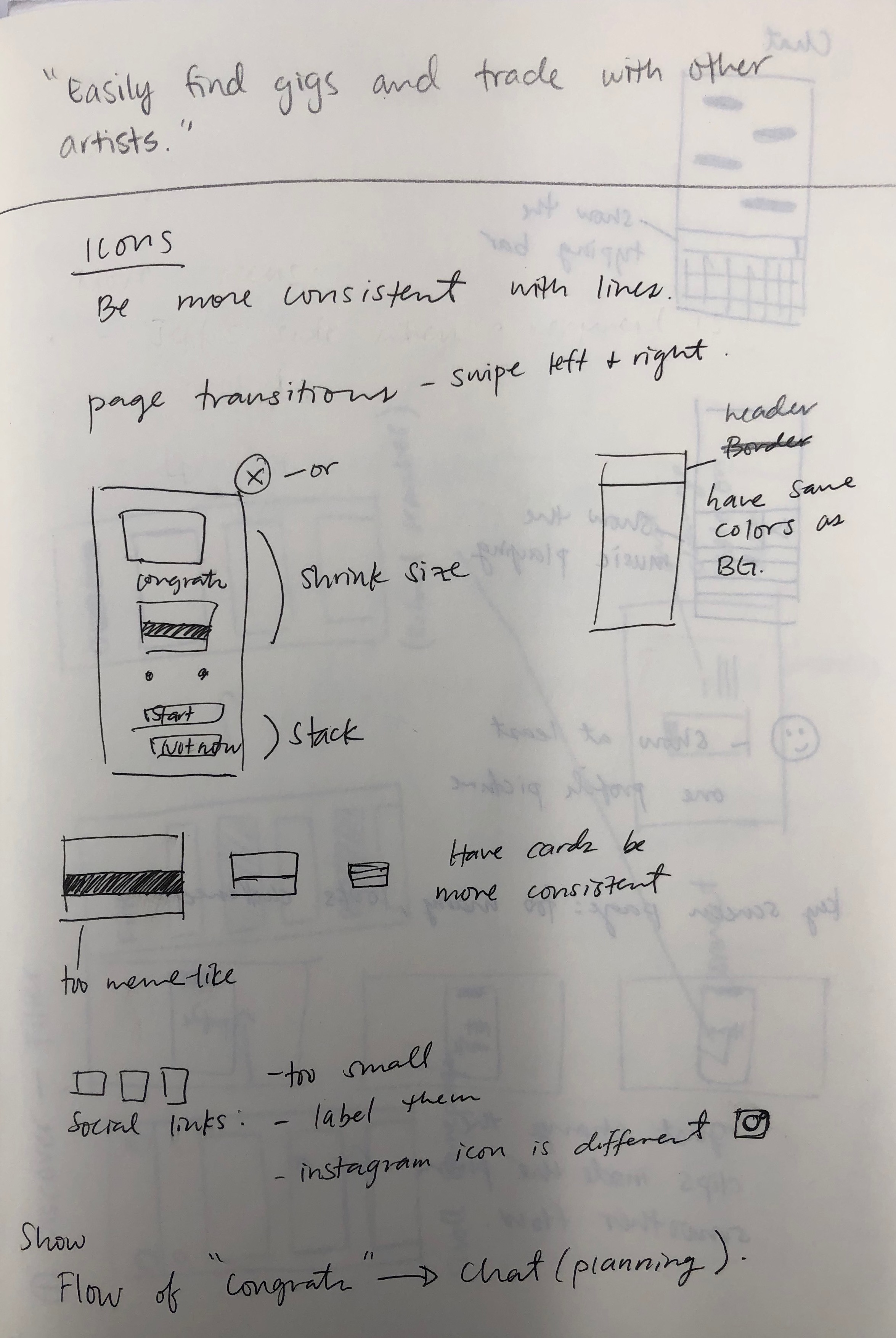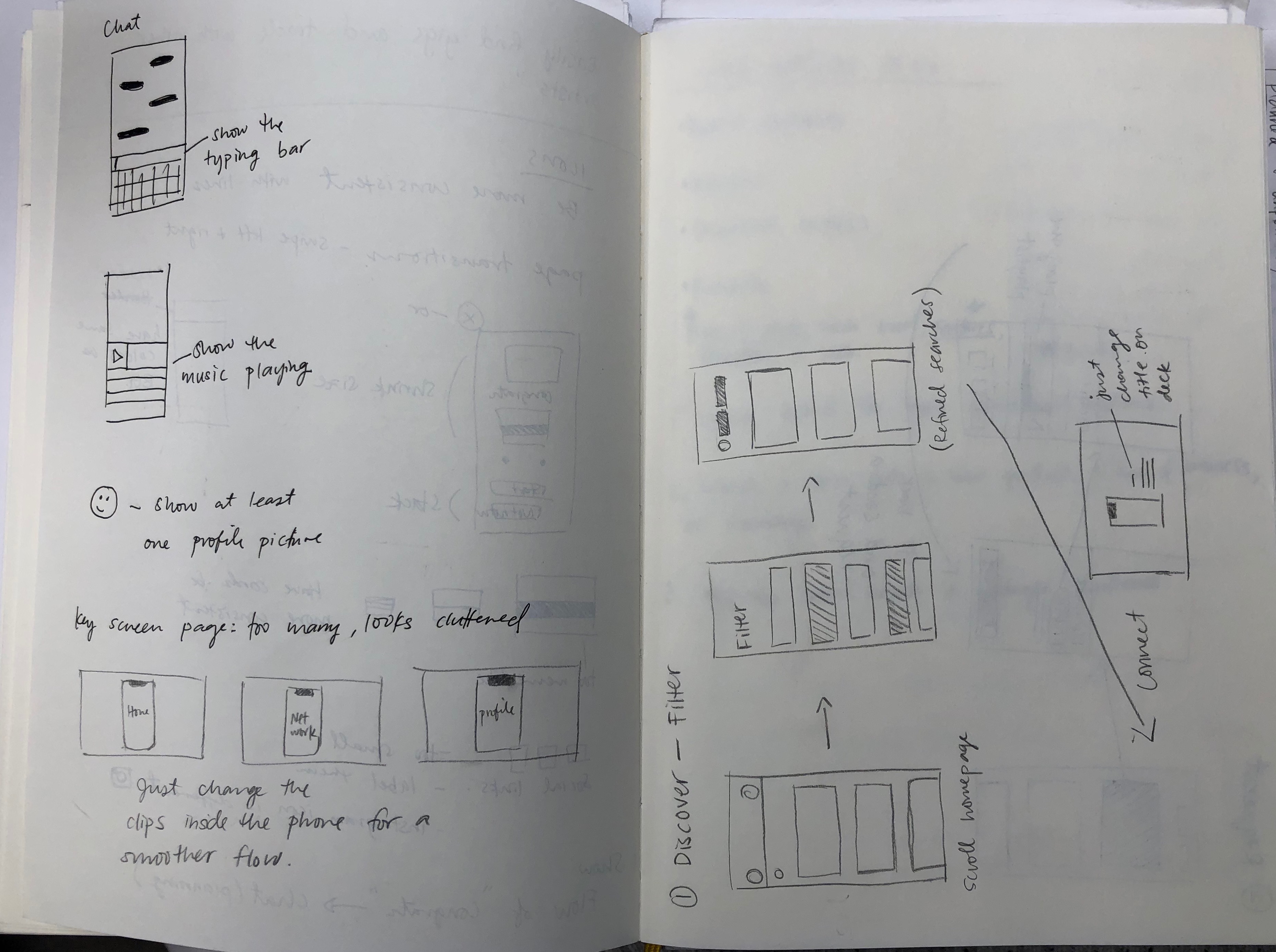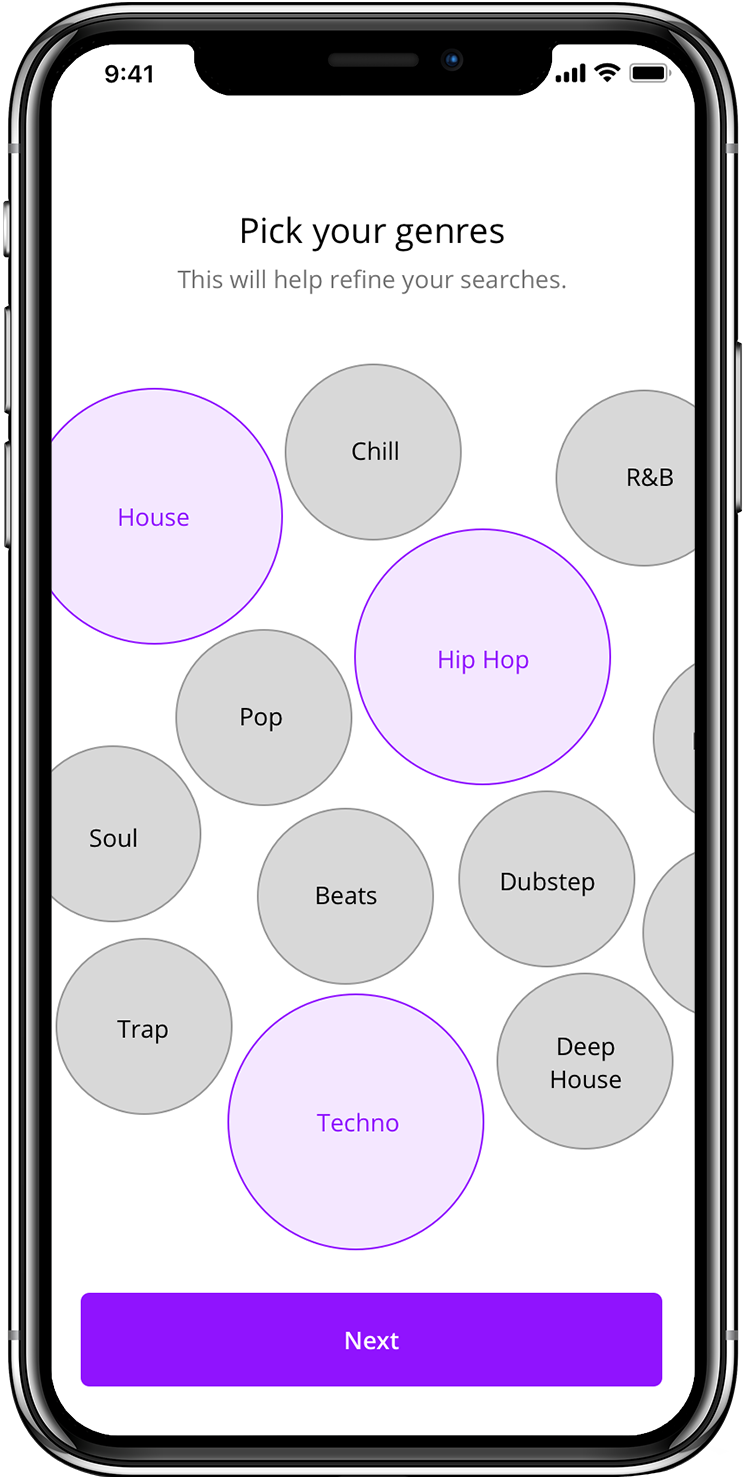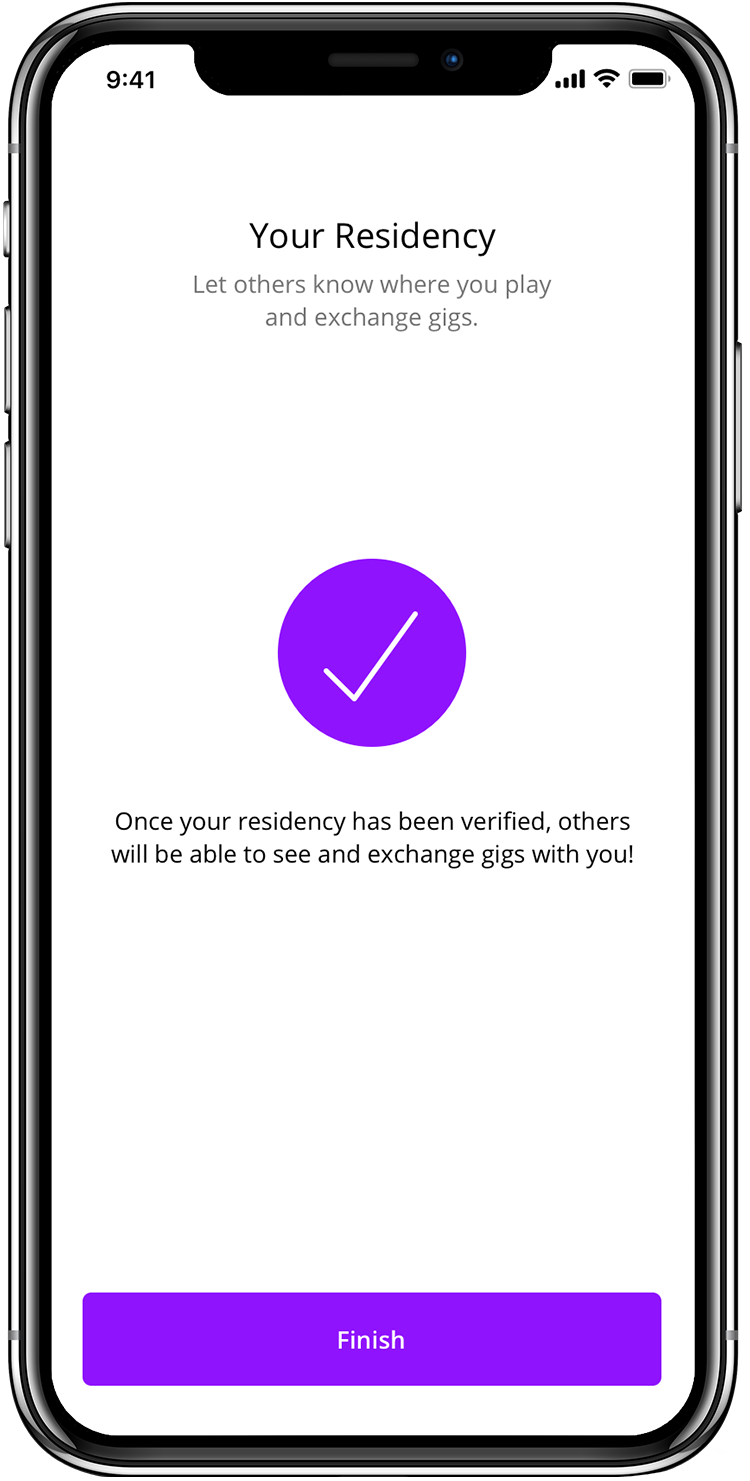 Each DJ's algorithm depends on the information one inputs in the beginning.

Genre–to connect with others through similar musical styles.

Location–to narrow down the search within possible reach. GigSwap could expand internationally but considering how the audience is busy with their day jobs, it made more sense to keep it local.

Residency–Venues will be the primary information in the discovery page. A verification step is added to keep things professional and secure.
The main page is where DJs can discover venues to have their next gig at. Filter through specific days and send a request to exchange with the resident DJ.
Although the cards primarily display which type of venue each one is, knowing a little bit about the resident artists is important before connecting.


In the initial wireframe phases, the main cards were of DJ profiles. But seeing as that could easily lead to feel like a dating app for DJs, I decided instead to re-focus it on the venues with artists as secondary information.
The My Network page consists of invitations from other artists who have requested to swap gigs and chat rooms of past connections.
To create a flexible way of planning the exchange, I chose to use a direct messaging feature that activates once connected. The calendar is to input the dates agreed upon as a way to solidify the plan which both artists can see.
PROFILE⇢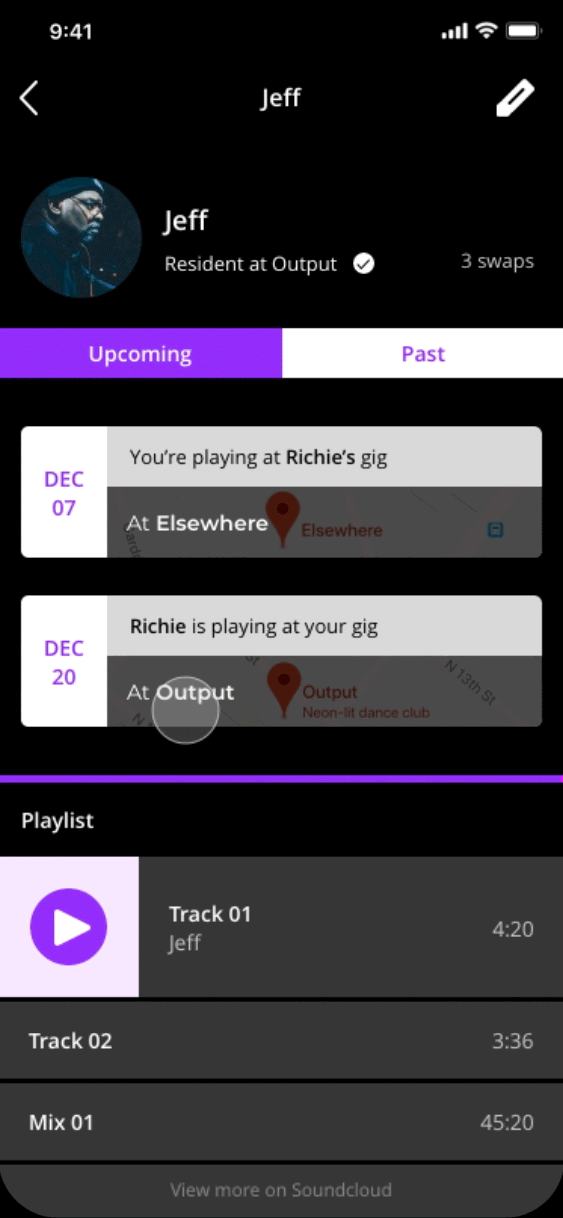 The profile is mostly to view past and upcoming scheduled gigs they have made with others.